Conveyors
for all kind of industries
Making your business work
Are you looking for clever internal conveying systems to be used in specific industries, such as food processing, packaging, beverages, and even heavy duty.Jonge Poerink Conveyors will deliver the high-return solution that fits your needs.
Leading in innovation
Established in 1932, Jonge Poerink Conveyors has developed into a globally acknowledged specialist in reliable internal conveying systems. We owe our prominent market position in no small part to a constant awareness when it comes to discovering and adopting new technology. A case in point, as early as the seventies we were among the frontrunners in using plastics in our products. As such we can even rightfully claim to be the inventors of the plastic curve belt. This innovative drive has remained at the core of our company up until today. Our product developers and engineers are always searching for efficient new applications as well as ways to make current systems work even better.
Aimed at your efficiency
Our strength is in developing, manufacturing, and supplying high quality spiral and curve conveyors. We apply these products in solutions with which we enable you to optimize your internal processes. For instance, our systems make it possible for you to take full advantage of available space by using height as well.
Jonge Poerink Conveyors
INDIA
HQ – 91 springboard, 6th Floor,
Trifecta Adatto, 21, ITPL Main Rd, Garudachar Palya
Mahadevapura, Bengaluru,
Karnataka 560048
+91 (80) 6142 9027
+91 78299 00023
sales@jpconveyors.in
Victor Eveleens: Director India
Abhinay Sindol: Business Development
Beverage
The packing industry
Food
Pharmaceutical industry
Graphics industry
Logistics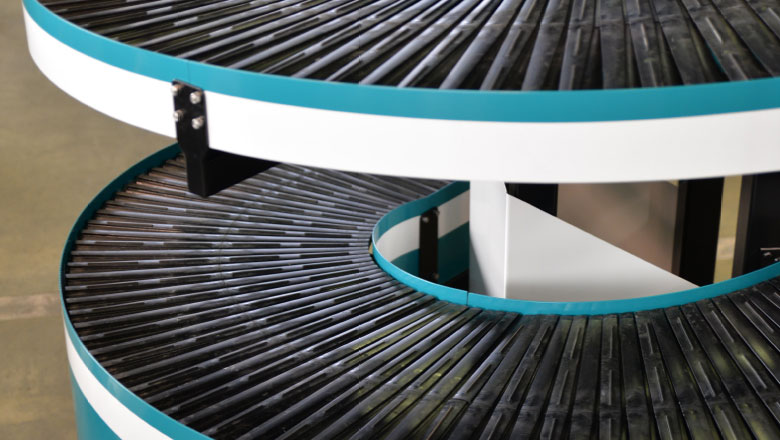 The strong conveyor!
Hyperion
discover the possibilities
Request a call back
Do you want to know more about Jonge Poerink Conveyors? Please let us know via our contact form or send an e-mail to info@jpconveyors.in
We only use your personal data for the requested contact.

Jonge Poerink Conveyors are successfully developing and improving transport facilities. Nearly 85 years experience in the transport job market.